Welcome to FieldTwin Developer Portal¶
FutureOn from its inception has always had an API FIRST approach as FieldTwin is an Open Data Driven Design Platform. FieldTwin allows you to quickly build a complete energy field layout or network topology of your field complete with assets and connections. Then you can use our flexible Metadata system to describe the requiered engineering attributes.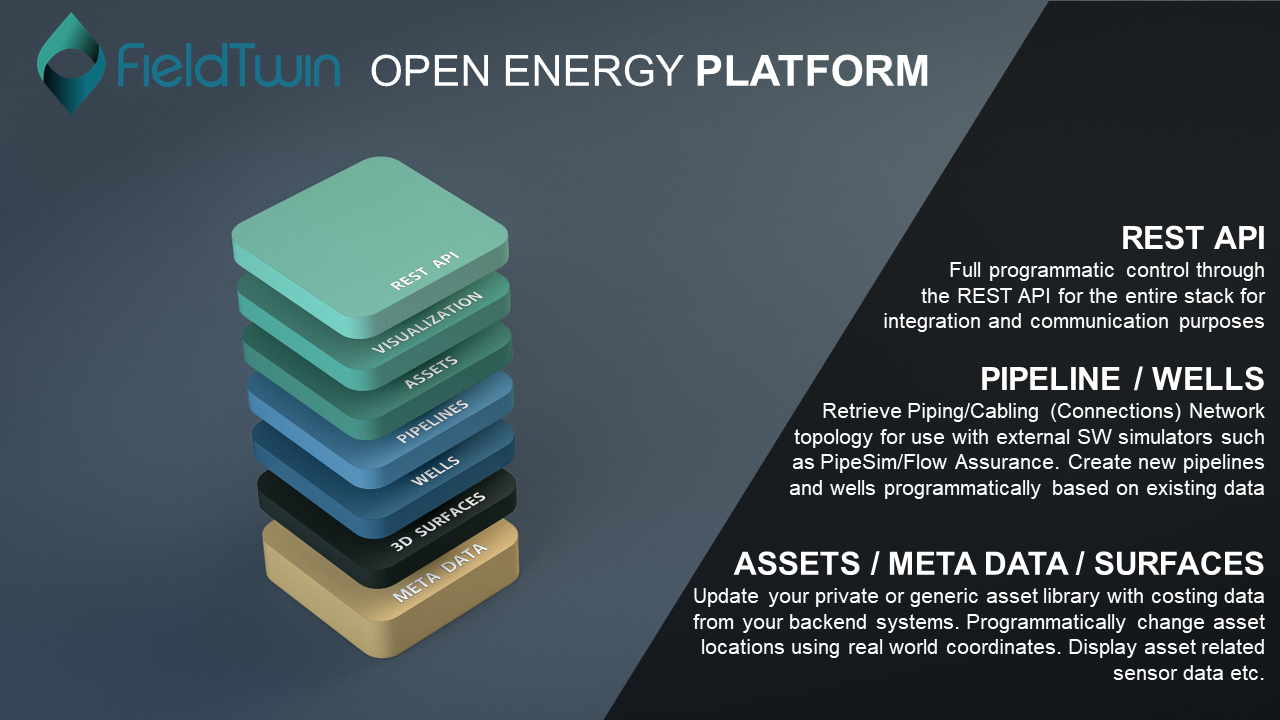 Then you can apply your Simulations, Calculations, and/or Analytics workloads as Cloud/Micro Services using our powerful REST API for M2M communication. You have full programmatic control through the REST API for the entire technology stack for integration and communication purposes.
See the short video below where an entire subsea field layout is created by running a script that calls the FieldTwin API:
Developer Resources¶